02/19/2018:

Agriculture Banking Solutions to Help Farmers Grow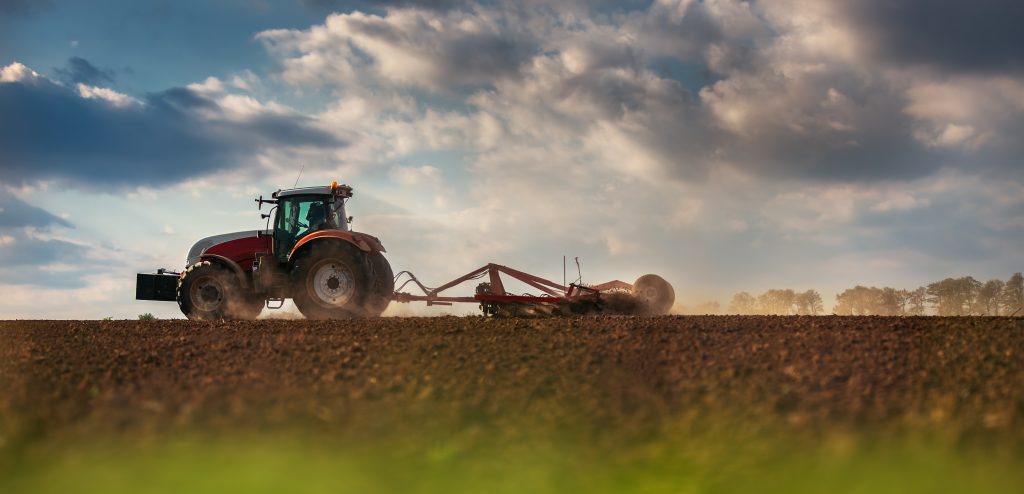 ---
Prospect Bank has been serving Central Illinois for more than a century—which makes it no surprise that we've developed a deep appreciation for the farmers of our community. As a bank who works with farm clients every day, we have a detailed understanding of the specialized banking services they need to keep them running at full potential.
The agriculture clients we work with at Prospect Bank come from a wide range of backgrounds. Some are small family farms that have been operating for generations, while others are large farming corporations that may have only been around for a few years. Many of the farmers we serve grow corn and soybeans, although our decades of experience have seen us working with farms growing or raising just about any crop or livestock you can find in Central Illinois.
One of the most common needs our agriculture clients have is loans. These typically fall under four categories:
Seasonal Line of Credit Loan
This is a revolving credit line where farmers can advance funds as needed for costs of production. It can be used for fertilizer, seeds, crop maintenance, or whatever other investments farmers need to make before getting their return from the fall harvest.
Short-term Operation Loan
These loans are designed for farmers to get short-term funding, and are usually secured toward the end of the growing season. They are often used for prepayment, or to cover expenses just before selling crops.
Equipment Loan
Efficient, well-maintained equipment is critical for any successful farm. Equipment loans can be used for tractors, combines, sprayers, irrigation systems, equipment upgrades, or whatever else the farmer needs. These loans can cover multiple pieces of equipment.
Land Loan
Farmers can secure loans for land, and these loans are typically serviced annually. At Prospect Bank, we offer amortization terms on land loans for up to 20 years. Structural loans also fall within this category.
Since farming is a volatile industry due to weather, fluctuating prices, crop diseases, and countless other factors, it's important for farmers to plan ahead. At Prospect Bank, that means having an annual meeting with each of our clients to review a financial statement, tax forms, and other relevant documents to create a plan and forecast for the next year. We'll also create a cash-flow projection, which helps us get an accurate picture of our clients' credit needs and limitations.
Farm management is another important piece of the puzzle—and it's another way our team at Prospect Bank can help. As farmers get older or just want to be less involved with day-to-day operations, we can step in with comprehensive services to take care of their needs. Our team has both the experience and resources to handle a farm operation of just about any size.
If our experience working with farmers has taught us anything, it's that consistency and reliability are of key importance. Developing strong, lasting relationships is what we do best—which is just one of the reasons we have so many second- and third-generation farming clients.
If you'd like to know more about Prospect Bank's agriculture banking services—or just want to know more about agriculture banking in general—we'd love to talk. Contact us via our online form or give us a call at 877.465.4154 to set up a free consultation.